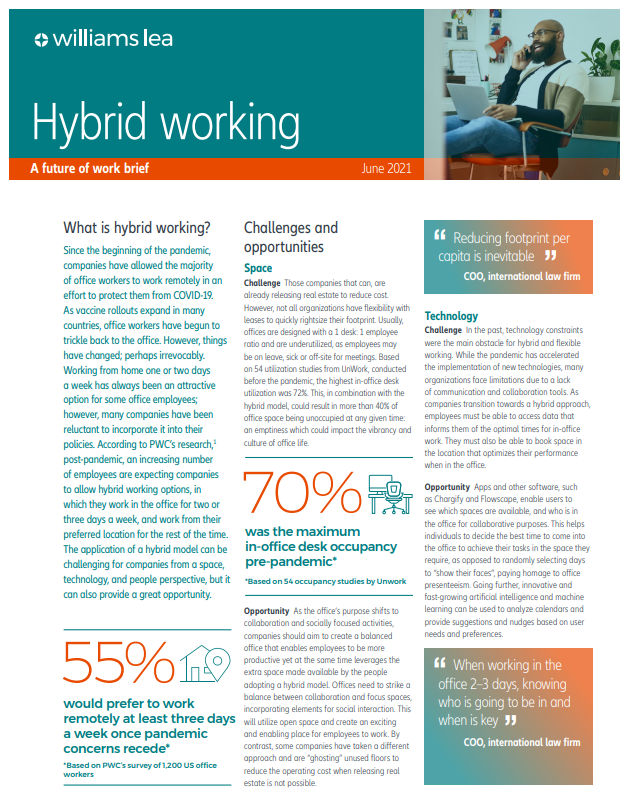 Firms of all sizes and across all sectors are preparing for "the great return" to physical offices. However, more and more employees are calling for hybrid work options.
Hybrid working, a future of work brief, explores the challenges and opportunities of this agile work model through the lenses of:
Space
Technology
Firm culture
Unconscious bias
Talent acquisition and retention
Mental health, and more
Download the report today.