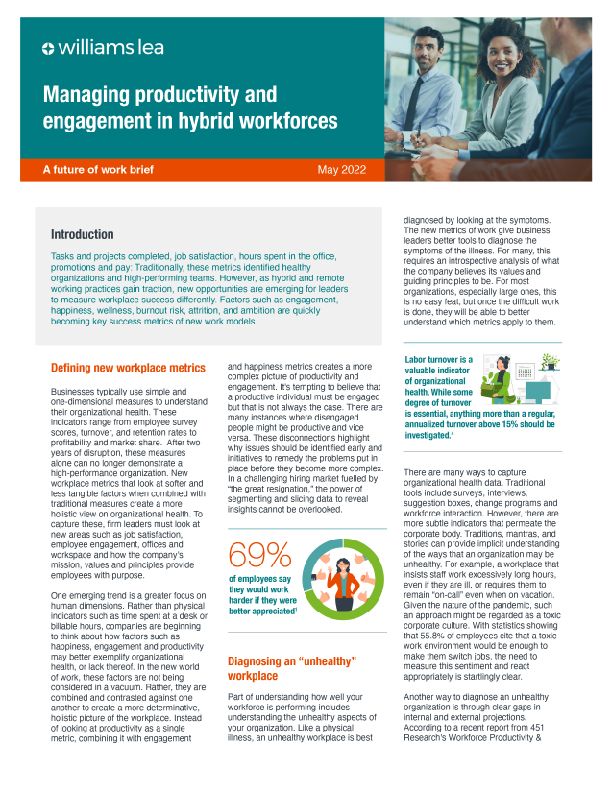 Traditional performance metrics won't work in a hybrid environment. As more agile working practices gain traction, firm leaders are redefining metrics and measuring overall organizational health in transformative ways.

Managing productivity and engagement in hybrid workforces, the latest future of work brief, examines key success metrics of new work models, as well as other critical factors, such as:
Diagnosing an unhealthy workplace
Bringing your "whole self" to work
Building actionable change
Download the report today.