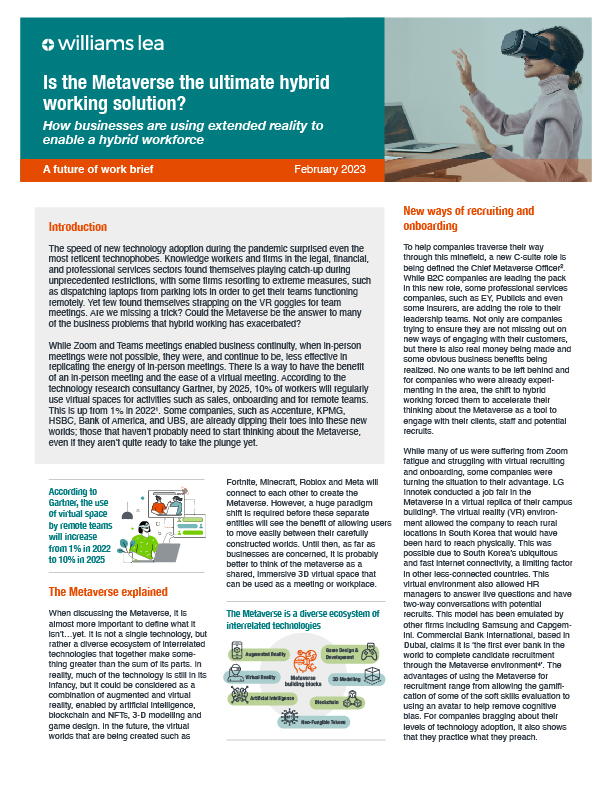 Is the Metaverse the future of hybrid working or is it exacerbating the issues caused by agile workplace models?
With Zoom and Teams meeting becoming less effective collaboration tools, more firms are dipping their toes into the Metaverse, exploring this new digital ecosystem and its potential workplace benefits.
Our latest future of work brief evaluates how firms are using the Metaverse to enable and engage a hybrid workforce through the lens of:
Recruiting and onboarding
Training and development
Opportunities for collaboration
Firm culture
This report was created by UnWork and commissioned by Williams Lea.
Download the report today.