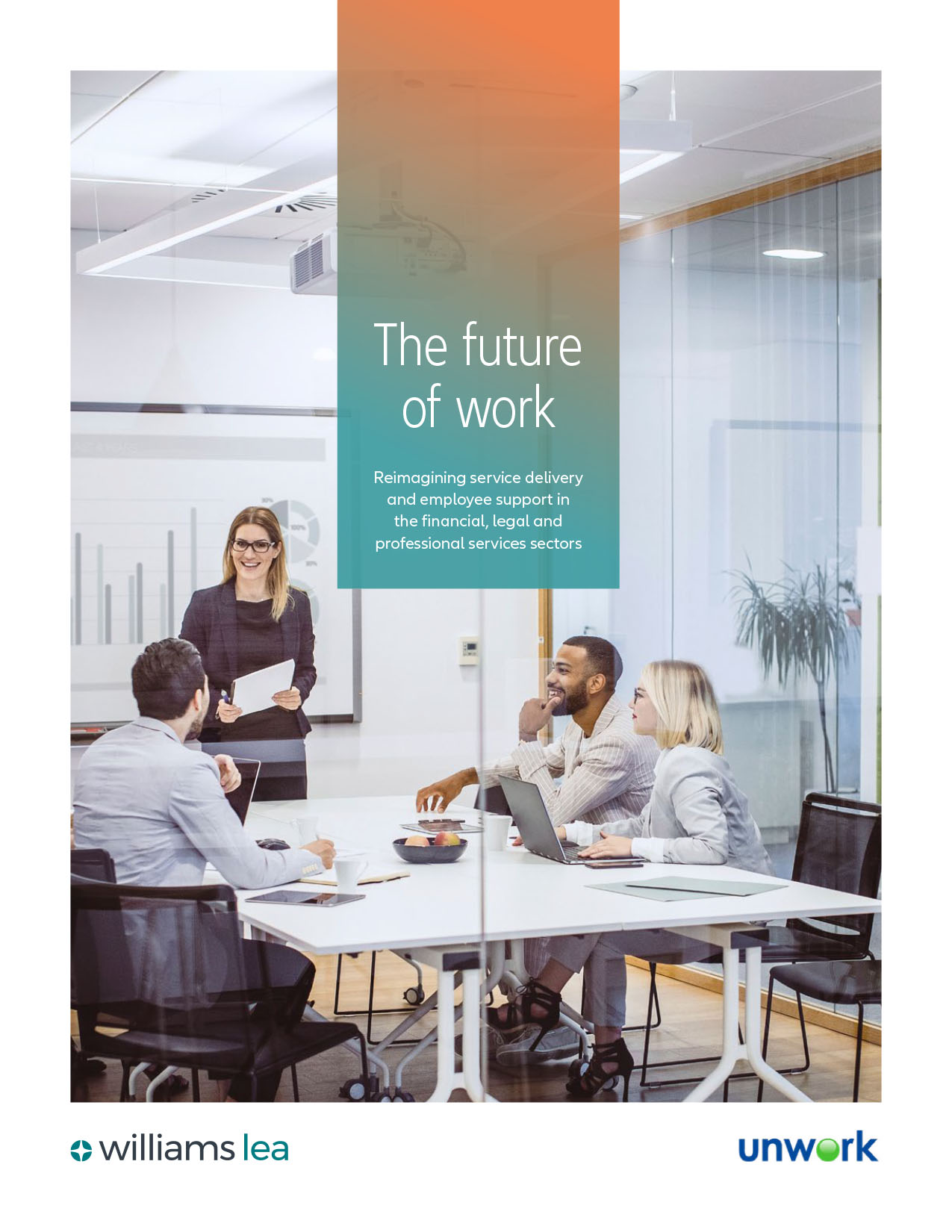 In times of uncertainty, new ways of working and thinking emerge. Companies should learn to adapt to structural and disruptive changes, and anticipate how such changes will shape their industry.
The future of work provides an in-depth look at the rapid evolution of the workplace across the legal, financial, and professional services sectors with a focus on:
Prevalent macro- and microtrends
The "Nexus" model of key interconnected predictions with short- and long-term applications
Strategic next steps to build business adaptability and flexibility
This report was conducted by UnWork and commissioned by Williams Lea.
Download the report today.